An wonderful and rare AAA+ coffee from the Terranova Estate of the upper Kaleya valley of the Zambian highlands. The red ripe cherries are hand picked in five passes to produce this coffee of exceptional quality.
This coffee has a nutty cocoa finish with subtle layers of citrus, stone fruit and tea-like tannins.
Terranova Estate is C.A.F.E Practices-verified. C.A.F.E (Coffee and Farmer Equity) Practices is a set of coffee-buying guidelines designed to reward not just sustainable farming but also high-quality coffee.
The Terranova coffee is currenlty out of stock.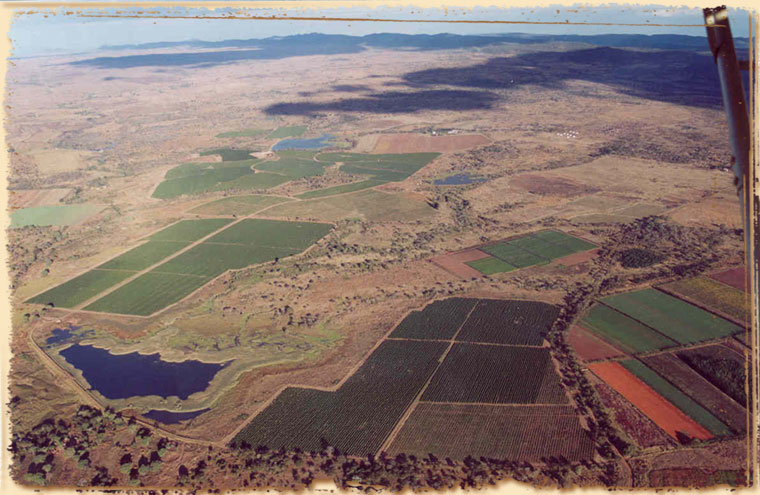 Arial view of Terranova Coffee Estate - visit www.terranovacoffee.com for more information